I have a message from another time...
Eyrie Productions, Unlimited
presents
Undocumented Features Future Imperfect
The Order of the Rose: A Duelist Opera
Fifth Movement:
Taken by Storm
Supplementary Documents File
by Benjamin D. Hutchins
and Jaymie Wagner
© 2015 Eyrie Productions, Unlimited
Item 1: International Police Space Force Flashnet Traffic
June 25, 2410
FLASH FLASH FLASH PRIORITY-1 BULLETIN FLASH FLASH FLASH FLASH
FROM: IPSF COMMAND
TO: ALL IPSF VESSELS + TIER-1 ALLIED VESSELS
BOLO FOR THE FOLLOWING TWO INDIVIDUALS: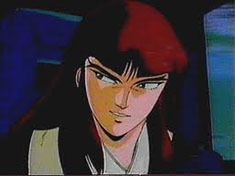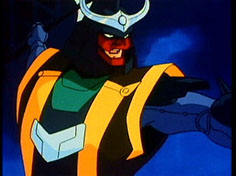 DŌJI, SHUTEN
H: 5'9"
W: 150
HAR: RED
EYE: GRN
APRT SPEC: HUMAN
APRT AGE: ~18 SY
AKA: ONI-MASHŌ, DEMON GENERAL, KOMANO TOSHITADA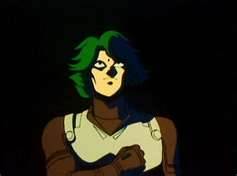 NAAZA, NLN
H: 5'8"
W: 160
HAR: GRN
EYE: BLK
APRT SPEC: HUMAN
APRT AGE: ~20 SY
AKA: SERPENT, SEKHMET, POISON DEMON, ISSEI FUTAMATA, YAMANOUCHI NAOTOKI
DISTINGUISHING: VERTICAL SLIT PUPILS IN EYES, VAGUELY REPTILIAN SKIN TEXTURE
SUBJ ARE WANTED FOR MULTPL COUNTS ASSAULT (FEL), MURDER (FEL), DESTRUCTION OF PROPERTY (FEL), FORGERY (FEL), ABDUCTION OF MINOR (FEL), KIDNAPPING OF MINOR (FEL)
CONSIDER ARMED AND DANGEROUS W/POTENTIAL ESPER ABILITY. SA 1 2 11 SUPPORT RCMD.
LAST SEEN VICINITY SAIKYŌ, ZIPANG, 1420 GST. BELIEVED TO BE HEADING FOR ISHIYAMA, ORT.
NOTE FROM CHIEF: NON-LETHAL FORCE ONLY. WE NEED ANSWERS.
FLASH FLASH FLASH FLASH ENDIT FLASH FLASH FLASH FLASH
Item 2: Email from Corwin Ravenhair to Mio Akiyama
Liuyue 25, 291 ASC
From: "Corwin Ravenhair" <cvr3!scm.co.ur>
To: "Mio Akiyama" <akiyama_mio!sato.ac.ur>
Subject: Re: Trouble in Nanisivik?
Date: Friday Liu 25 23:14:38 291 ASC
I wrote:
>Mio Akiyama wrote:
>>Are you guys OK?
>
>Yeah, we're fine
I need to file a correction. We're not fine. Not in any way.
The thing in Nani last night was a feint. (Is that the word?) It was meant to make us do exactly what we did - come to Qurluqtuq and think we'd be safe here. And why wouldn't we be? This place is a fortress. It's /Korra's/ fortress. The White Lotus built it ages ago to keep her safe, and however misguided the effort was, it did at least /work,/ well enough that she's kept it in reserve all this time.
They came at midday (not that that really means anything around here this time of year), after they were sure she was back in Republic City, all tangled up in dealing with the Agni Kai/Red Monsoon shenanigans up there. (Guessing you probably saw something about that on the news?) Triad foot soldiers, Black Rose Duelists, all led by those magic-armor freaks from Kaneko on Ishiyama. They sailed up the fjord in a Fleet of Fog submarine, Mimir only knows where they got such a thing, and laid siege to the compound. Still, we weren't too worried. I mean, it /is/ a fortress. We figured we could hold out until help arrived.
And we probably could've, but, well, Fleet of Fog submarine. Oh, and the White Lotus were trying to let them in. That didn't really help.
I'm not sure what happened next, I was out of commission by then. Pushed myself to the limit taking their Fog sub out of the equation. Should've pulled my limiter, but even then, I didn't think the situation was /that/ desperate. You do something like that, you have to be sure you can explain it to the AEsir Council afterward. Y'know? Of course you don't, you have no idea what half of the stuff I've said means. Sorry. I know I shouldn't do this to you. Shouldn't drop all this on you when you have no background for most of it and no dog in the fight. But I have to tell /someone./ Have to believe that somebody cares.
They...
Anthy has a brother. I'm not sure if I mentioned him when I was up there. Probably not, we don't like to talk about him. They were very close once, but... something went wrong. The brother she loved is dead, and in his place is this... /thing/ that hates her and everything she loves. Including Utena and me. Especially Utena and me. The people who attacked Qurluqtuq... the Agni Kai who raided Nani... the members of both Triads Korra was up against in RC... they all worked for him, whether they knew it or not. He set the whole thing up.
They took Annabelle. Took her for him, took her /to/ him. For what purpose, I don't know. Don't even want to try and imagine. He left a snide little note saying he wasn't going to hurt her, but what the hell good is his word on that? On anything?
Kate's still here, she's OK - well, she'll be OK, she has a broken arm, but that kind of thing is no big problem for the likes of us. She'll be fine by the time you see her again. Anthy's still unconscious, but we think she'll recover, she just needs sleep. Utena's with her. And I'm... I don't know. I can't face either of them right now. What could I say? This is my fault. I should've seen it coming, should've seen the signs. I didn't, and now we're all paying for my carelessness.
I'm not hurt, Utena's not hurt, but some good people lost their lives today. And some bad people, come to that, but not nearly enough and mostly not the ones who really should've.
Shit, Corwin, don't say that to a normal teenager. Not everyone's had your psychotic fantasy adventure game upbringing.
I'm sorry, Mio, I shouldn't even have started this. Your message from yesterday was still at the top of my inbox and this is all just falling out of me now, but don't worry. Now that it's out of my system, I'll just delete it and you'll never have t
Item 3: Note found at scene
Fort Tonraq, SWT, Dìqiú
My darling sister,
I must thank you from the bottom of my heart for your cooperation with my latest little project.
Don't look so surprised - it's disingenuous at best. You didn't sincerely believe this was your idea, did you? Even with your subsequent training as a dream diver (and I can tell you that gave me a nasty turn, you naughty girl), you haven't realized where the dreams that nudged you onto this strangely precipitate path came from?
Come, now. Don't be silly. I think we both know it's much more likely that you've simply not admitted to yourself what you already knew. That, or you were counting on your friends' curious ability to cheat destiny to make it all right in the end. And that might have worked, if you had told them what was really going on. But you couldn't do that. Could you?
Of course you couldn't. That would have meant admitting something else we both know is true:
You'll never be free of me.
Now don't fret. I don't intend to do your little girl any harm. On the contrary, she's my most important possession now, and all of my people would lay down their lives to protect her. I've seen to that.
In any case, you should rest now. You've earned it. Your task is complete, and I must say you've done your usual excellent job, too. She's a perfect little gem, precisely what I require in every respect. But then, I knew I could count on you. I always have, haven't I?
Please be so good as to convey my regards to the rest of your adopted clan, especially the Rose Knight and her paramour. After all, I couldn't have accomplished my goal without their help as well.
With best wishes for your continued good health, I remain,
Your loving brother,
AKIO
Item 4: Telegram from Central Air Temple to multiple recipients
Liuyue 26, 291 ASC
FROM JINORA GM WLS
TO ALL WLS STATIONS
EFFECTIVE IMMEDIATELY ALL WHITE LOTUS SOCIETY ACTIVITIES ARE SUSPENDED PENDING INQUIRY STOP
ALL WHITE LOTUS PERSONNEL REPORT TO AIR TEMPLE ISLAND STOP
THIS IS NOT NEGOTIABLE STOP
JINORA
Eyrie Productions, Unlimited
presented
Undocumented Features Future Imperfect
The Order of the Rose: A Duelist Opera
Fifth Movement: Taken by Storm
Supplementary Documents File
Written by

Benjamin D. Hutchins
and Jaymie Wagner
abetted by
The EPU Usual Suspects
E P U (colour) 2015