The Griffon
MAKE: Sunrise Motorworks
MODEL: Griffon Mark II limousine
YEAR: 2042
COUNTRY: Salusia
DISPLACEMENT: n/a (turbine-powered)
SUPERCHARGED: n/a (turbine-powered)
HORSEPOWER: Classified
OWNER: C. Ravenhair
NOTES: Limited-edition combat limousine built by the Salusian company
Sunrise to commemorate the 50th year of the operational Wedge Defense
Force. This unit, serial number 007 of 999 built (the first six were
testing prototypes), was presented to Commander Benjamin D. "Gryphon"
Hutchins, WDF, on the 50th anniversary of his commissioning. Conforms
to International Police Type 1 field agent vehicle specifications.
Laser-guided multipurpose missile launchers, machine guns,
electrochromatic camouflage, anti-theft lift, many other features.
FIRST APPEARANCE: S1M1: Wounded Rose.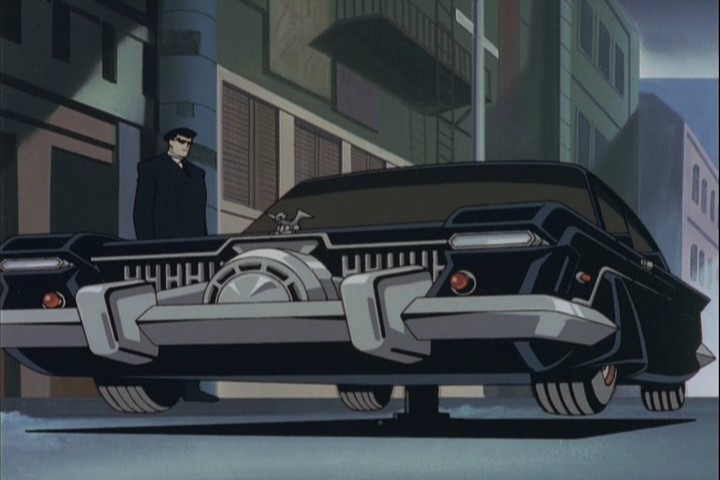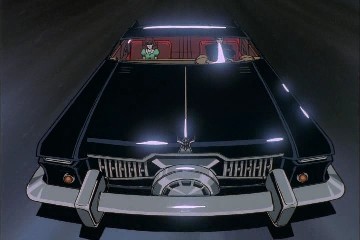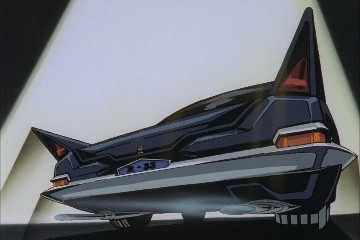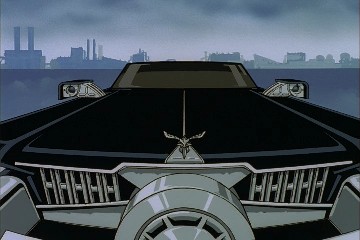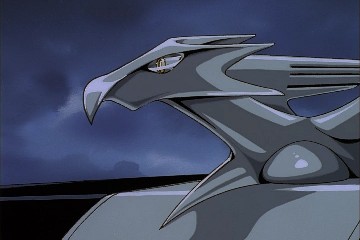 This, of course, is Roger Smith's car from The Big O. Screen captures by me from episode 1, "Roger the Negotiator".