Super Seven
MAKE: Caterham
MODEL: Super Seven Superlight R500
YEAR: 2002
COUNTRY: United Kingdom, Earth
DISPLACEMENT: 1800cc
SUPERCHARGED: No
HORSEPOWER: 230
OWNER: R. D. Wayneright
NOTES: Constructed from an unbuilt 21st-century kit by R. Dorothy,
with help from the other Tomodachi-based Duelists and Nekomi Tech
Motor Club. 0-100-0 in 11.44 seconds without inertial dampers
to enhance braking. Race equipped, fully retro classification - no
fields, no dampers, nothing that wasn't originally in the kit except
the navicomputer.
FIRST APPEARANCE: mentioned in passing in S4: The Kindness of Strangers.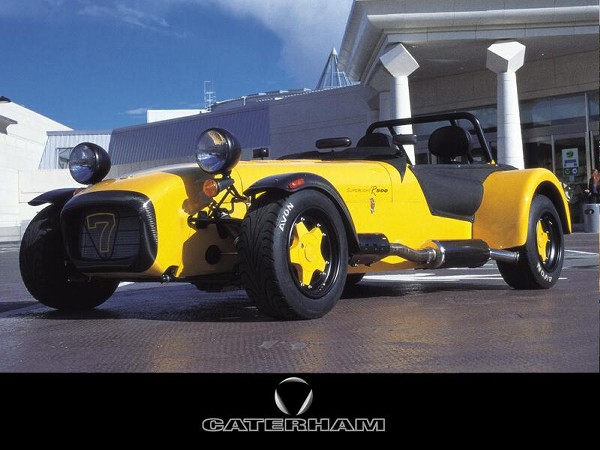 Image from the Caterham web site. The 0-100-0 statistic mentioned above is true - the R500 holds the world's record for the 0-100-0 sprint-and-stop for a street-legal car.