Vlad the Impala
MAKE: Chevrolet
MODEL: Impala Super Sport convertible
YEAR: 1962
COUNTRY: USA, Earth
DISPLACEMENT: 283 cubic inches
SUPERCHARGED: Yes
HORSEPOWER: Classified
OWNER: K. Hutchins
NOTES: Extensively reconstructed by team of engineers including
Gryphon, Kei Morgan, Skuld Ravenhair, and Corwin Ravenhair. Conforms
to International Police Force specifications for Experts of Justice
Type 1 field agent's vehicle. Special features include anti-tampering
force field system, pyroclastic lamination and armor plating, Class B
klaster windows, climate management system, limited automatic repair
capabilities.
FIRST APPEARANCE: S1: A Question of Faith.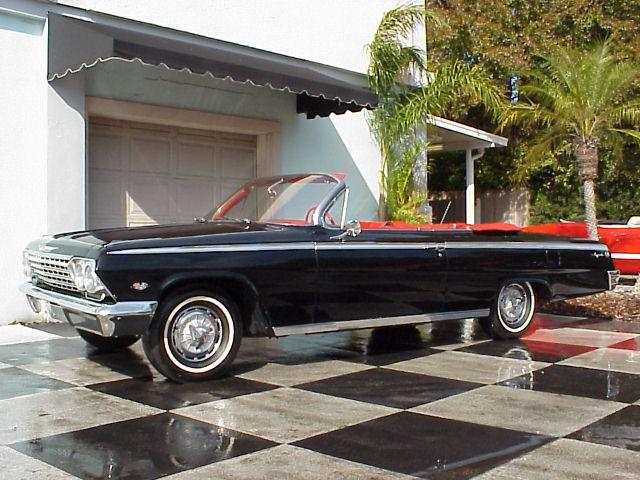 Image from an ad at Collecter Car Trader Online. I'd have bought the car, too, if I had the money...