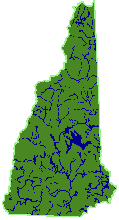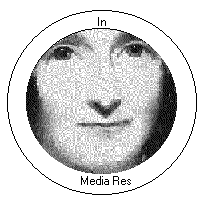 Ingolstadt, New Hampshire
In the Cockles of the Lakes Region
---
A Letter from the Mayor
Greetings visitor,
The town of Ingolstadt, New Hampshire, located in the cockles of the Lakes Region, is probably the best kept secret in New Hampshire's vast tourism business. Just a few miles from State Route 136, Ingolstadt boasts easy access to the more major vacation spots of Hampton Beach and Canobie Lake Park, while still maintaining its quiet, small town atmosphere.
Two fabulous beaches on Lake Owannapumani, with a fully apportioned boardwalk, make for plenty of room to catch the rays during the summer months. The lake and nearby Great Birch Forest boast several camping grounds, most with full RV hookups available.
You won't want to miss Olde Tyme Boisenberry Days held on the second weekend in August. Join the residents of Ingolstadt as they gather on the Town Commons and celebrate the Boisenberry, source of sustenance to our earliest settlers. Make and drink boisenberry wine, participate in various kinds of sporting events, or just kick back and enjoy a picnic with the family. Old Tyme Boisenberry Days aren't the only festivals that happen in Ingolstadt and its environs. Don't forget to check out our special calendar of events.
Ingolstadt isn't just a summer vacation spot though. We also have terrific skiing in the winter. Conveniently located to Mt. Frostbite, home of the Modern Housefrau Lodge, skiing is practically the winter sport of choice for residents of the town. And tourists are always welcome to share our beautiful mountain. The more the merrier!
In addition to our fabulous vacation spots, Ingolstadt also boasts a thriving business community. Two radio stations make their homes in our burg, WWWW and WUZL - Peanut Radio. Also, nearby Millenium Mall is one of the largest in New England, with new stores opening practically every week. Property taxes in Ingolstadt are surprisingly low, and most businesses would find it an attractive place to have their headquarters.
However, enough of my rambling. Why not continue on to your virtual exploration of our town? It's a wonderful place, and I'm sure after taking a quick peak, you'll want to come on up for real.
---

To the Town Square
Laughing Coyote Studios