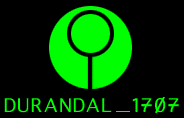 Public Access Terminal 2992-f<3.35.792.20>

***INCOMING MESSAGE FROM DURANDAL***
For immediate posting: Attached are this week's results and announcements for the X-COM/NERV internal recreational programmes.
ITEM: Game 3 of the NERV Technical Division vs. Operations Division Intramural Basketball Championship Tournament was played last Thursday afternoon in the newly-completed NERV Halifax (Fort Defiance) gymnasium.

29/09/16
>TECHDIV        57
OPS             52

TechDiv: 3-14 from the line, 27-59 from the floor, 11 offensive rebounds. Guard J. Trussell left the game in the fourth quarter with a sprained ankle and is questionable for Game 4.
Ops: 10-14 from the line, 21-44 from the floor, 5 defensive rebounds. Forward M. Katsuragi fouled out in the third quarter, surprising no one.
TechDiv lead the series 2-1. Game 4 will be played at Station 51's John Gage Gymnasium on Monday, 3 October. Tickets will be available at the Gage Gym box office, MIB Central, and no Ticketmaster locations.
ITEM: Following the completion of Round 16 on Friday, the Fort Defiance Information and Systems Technology Group have announced the final standings for the Summer Virtual Combat Gaming Tournament:

PLAYER			CALLSIGN	KILLS	DEATHS	DIFF
1. A. Anderson		Mercury		 570	  71    499
2. SHODAN		SHODAN		 589     109    480
3. K. Alda		Kenbo		 522     141    381
4. Durandal		Durandal	 559     195	364
5. M. Hyuuga		Makotonator	 340     231	109
6. Y. Orlinskiy		Uncle_Zhenya	 210	 539   (329)

Congratulations to TO/1 Anderson on her first VCGT summer title, which she clinched despite a strong run by SHODAN and a lot of obnoxious camping by Mr. Alda in the final round. TO/1 Anderson is truly the Queen of the Plasma Cannon Smackdown. Qualification rounds for the Winter Tournament are scheduled to begin Tuesday, 1 November, assuming we all live that long.
ITEM: The Station 51 Anime Club's weekly showing this Wednesday will be episodes 17-20 of the classic Japanese television series Choukosenki Kikaioh. As always, the viewing will be held at 1630 hours in 112M/18c, unless the janitorial staff throw everybody out again.
ITEM: The Antilles Pub at Fort Defiance is the place to be this Saturday night, with live music by TechDiv's very own Munchausen By Proxy All-Stars and, of course, the unequaled bagels of X-COM's Commissary Division.
If you have any items of recreational interest for this weekly posting, submit them to me, and I will give them all due consideration. Don't worry unduly about the level of interest; as you can see from the above, my standards are fairly low.
All regards,
Durandal
***END OF MESSAGE***