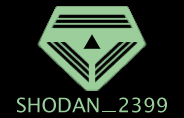 Service Access 31-b<39.592.29.95>

<<< RECEIVING TRANSMISSION >>>
Technical Division Zone 4
from: Augmented SAL 9000 SHODAN
to: rocket@PO_INTERNAL{techdiv!nerv!xcom!ca} (IKARI Gendou)
subject: Amendment to NERV Technical Readout

---
Category Weapons Systems
Subcategory Armoured Fighting Vehicles
Class Other

---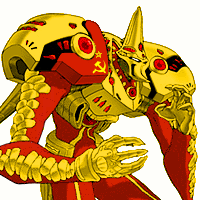 Designation Z-00
Code Name Sovietskiy Zashchitnik [Soviet Defender]
Recognition Colour Soviet Red/Gold
Type Soviet Space Agency Special Projects Directorate Great Cyborg Defender, Model 1
Crew 1 (One)
Designated Pilot KIRISHATOVA Marina N.
Power Source Integral Elerium-115 colliders (2)
Battery Life N/A
Integral Weapons

Special Projects Progressive Melee Suite
Type Progressive combat edges
Location Fingertips, elbows, knees, feet, horn on head
Special Projects Core Beam
Type Force beam projector
Location Center torso (synthetic protocore)
Rate of Fire 30 rpm
Ammunition Type Directed Ibuki-Trussell Effect force beam
Payload N/A
Special Projects Mark 11
Type Tandem anti-matter beam projector
Location Pauldrons
Rate of Fire 6 rpm
Ammunition Type Anti-protons or charged particles, superheated gas plasma
Payload N/A
Petya
Type Surface-launched thermonuclear cruise missile
Location Center torso rear (vertical launch)
Rate of Fire N/A
Ammunition Type Special Projects Type CCsK "Petya" 25-MT thermonuclear cruise missile
Payload 1
Integral Defences
Ibuki-Trussell Field
Modified synthetic Absolute Terror Field: directed localised phase-energy field effect. Conventional weaponry is useless against Zashchitnik with its IT Field fully deployed.
Full-Body Armour Plate
Titanium-rich composite plate armour and flexible joint laminations provide additional protection.
Notes
Developed by Soviet Space Agency Special Projects Directorate to defend Baikonur Cosmodrome against possible Angel retaliation for Operation Skyfall.
Physical performance comparable to Archangelion series.
Manipulators compatible with full range of standard EVA weaponry.
Use of Atomic Weapon Petya requires the disengagement of four separate safety interlocks, approval of the General Secretary of the Supreme Soviet.
Fully operational.
<<< TRANSMISSION ENDS >>>