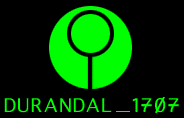 Public Access Terminal 2992-f<3.35.792.20>

***INCOMING MESSAGE FROM DURANDAL***
Neon Exodus Evangelion The Motion Picture: Apotheosis Now will be released Friday, May 16, at 6 PM Eastern Daylight Time, on this page.
I just thought you'd like to know.
Oh - and in light of the following:

-rw-rw----    1 gryphon  wip        520561 May 15 14:24 apotheosis-now.txt

I wouldn't make any plans for that evening if I were you.
Feeding the flames,
Durandal
***END OF MESSAGE***